Made Right Here
Find out more! All of our cheeses are made with rBGH & rBST-free, 100% Vermont Milk which provides a distinguishable quality and our unparalleled flavor.
Hand Crafted
Our mozzarella is hand stretched the old world way, in small batches, using house made curd. Using milk with a specific fat and protein level results in a rich, creamy flavor unparalleled in the mozzarella market. 
Prize Winning Taste
From signature burrata, cheddar and feta, to mozzarella and ricotta, our family of handmade artisan cheeses keep bringing home awards, year after year!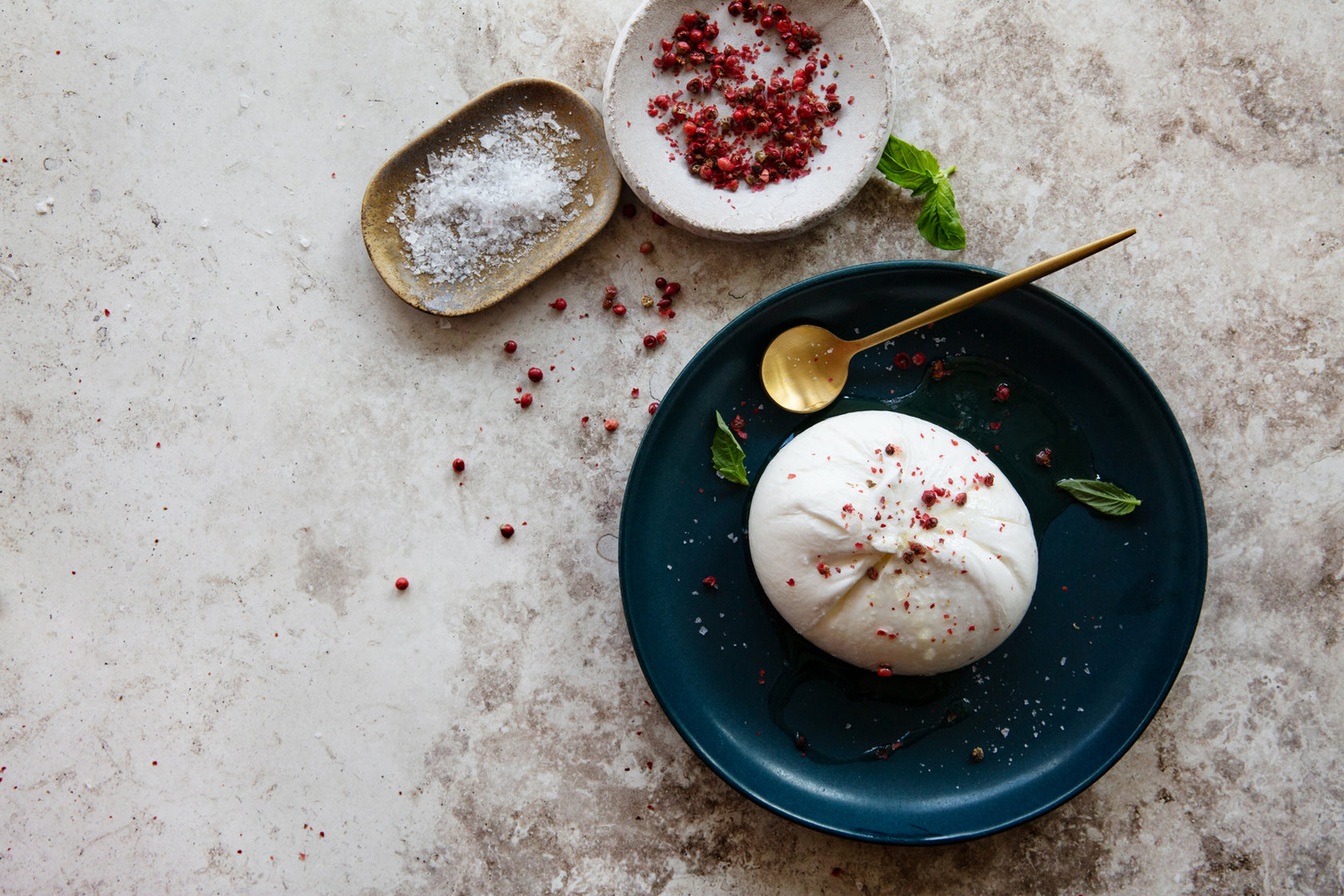 Shop Our Curated Cheese Bundles
Now offering online orders of Maplebrook Farm's award winning cheese delivered straight to your door! We recommend our Burrata, fashioned old world style by stretching curd into mozzarella and filling it with a luscious creamy center made of cream and mozzarella strands...featured in these two Cheese Bundles: